Wir überBEATen den Kiez!
On January 15, 2011, the DJ team E.Q.T. and their friend Benjamin Steinicke launched the club party series called satisfE.Q.T.ion. It should initially only take place in the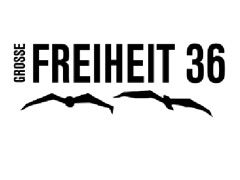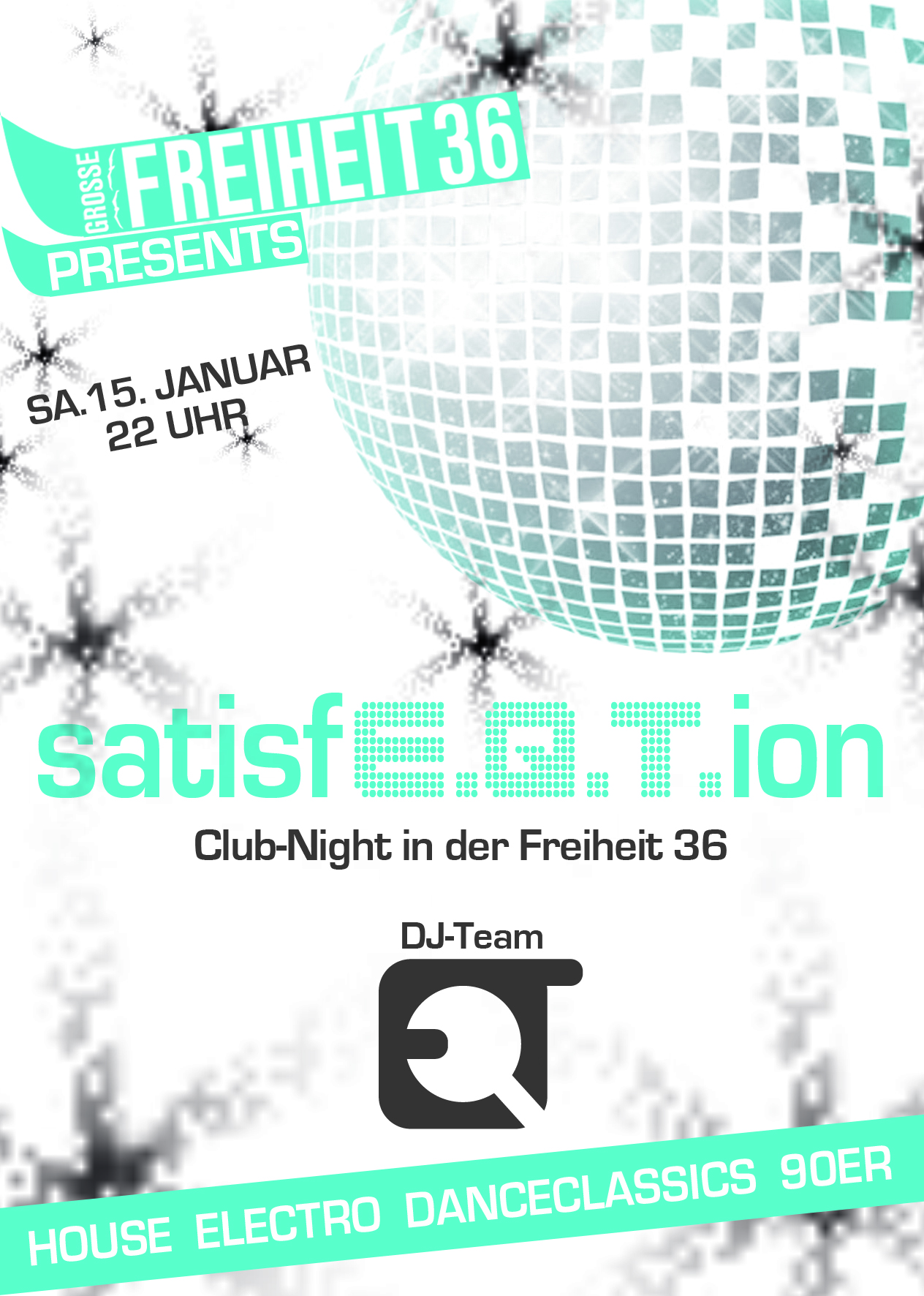 Another year later they had collected new inspiration for the mix and the party series during gigs and stays in Ibiza, Cyprus, Egypt and the USA. These experiences also led to some new productions. Both came together in the third edition of satisfE.Q.T.ion with thick beats and wild creaking.
If you didn't dance, you must have been deaf.
The party series is not only an experience for the ears, but for other senses. After a pure white night and live performed vocals and percussions E.Q.T. celebrated with the crowd in a sparkling decoration as it was never seen on the Kiez before. A very special light show seemed like 100,000 stars.
On a second floor (Kaiserkeller) minimal basses and kicking hi-hats were pumped. A complete package for friends of electronic music who want to pamper all their senses.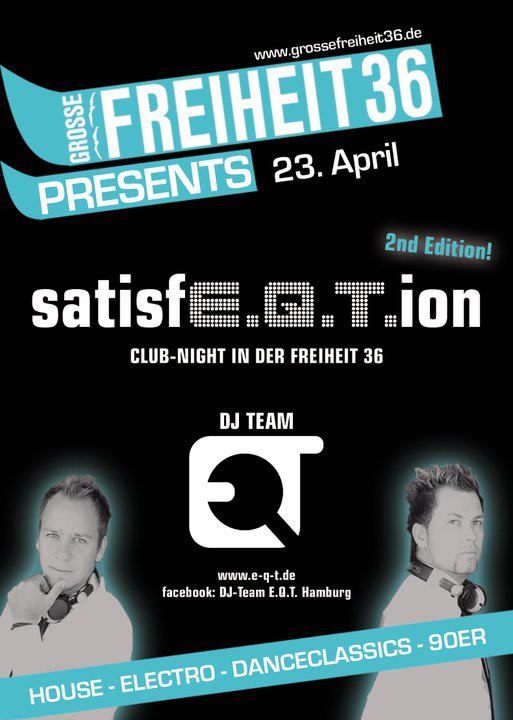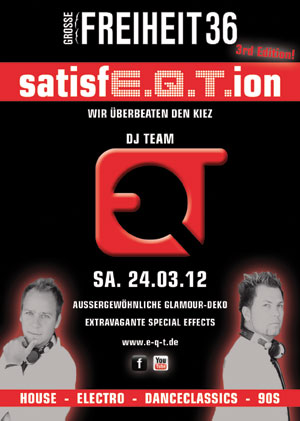 Even before the Neonsplash and the Neonrave turned the Great Freedom 36 into a sea of colours, the fourth edition of the party series focused precisely on this visual effect. From clear lines and forms, abstract geometric forms emerged that stretched across the huge dancefloor. Since satisfE.Q.T.ion stands for Music and more, the interaction and involvement of the guests in the special outfit and the vibe of the night was the central element of the 4th edition. By clever elements music, neondeko and party crowd merged to a unique we-feeling
So don't stop movin' and shake your body!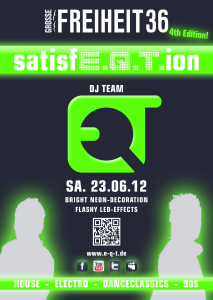 Tear your arms up in the air, freak out and party wildly.
Ihr und wir überbeaten den Kiez.